The Body Keeps the Score Book Club
Join us at 3:00pm on the 2nd Sunday of each month for this transformative healing journey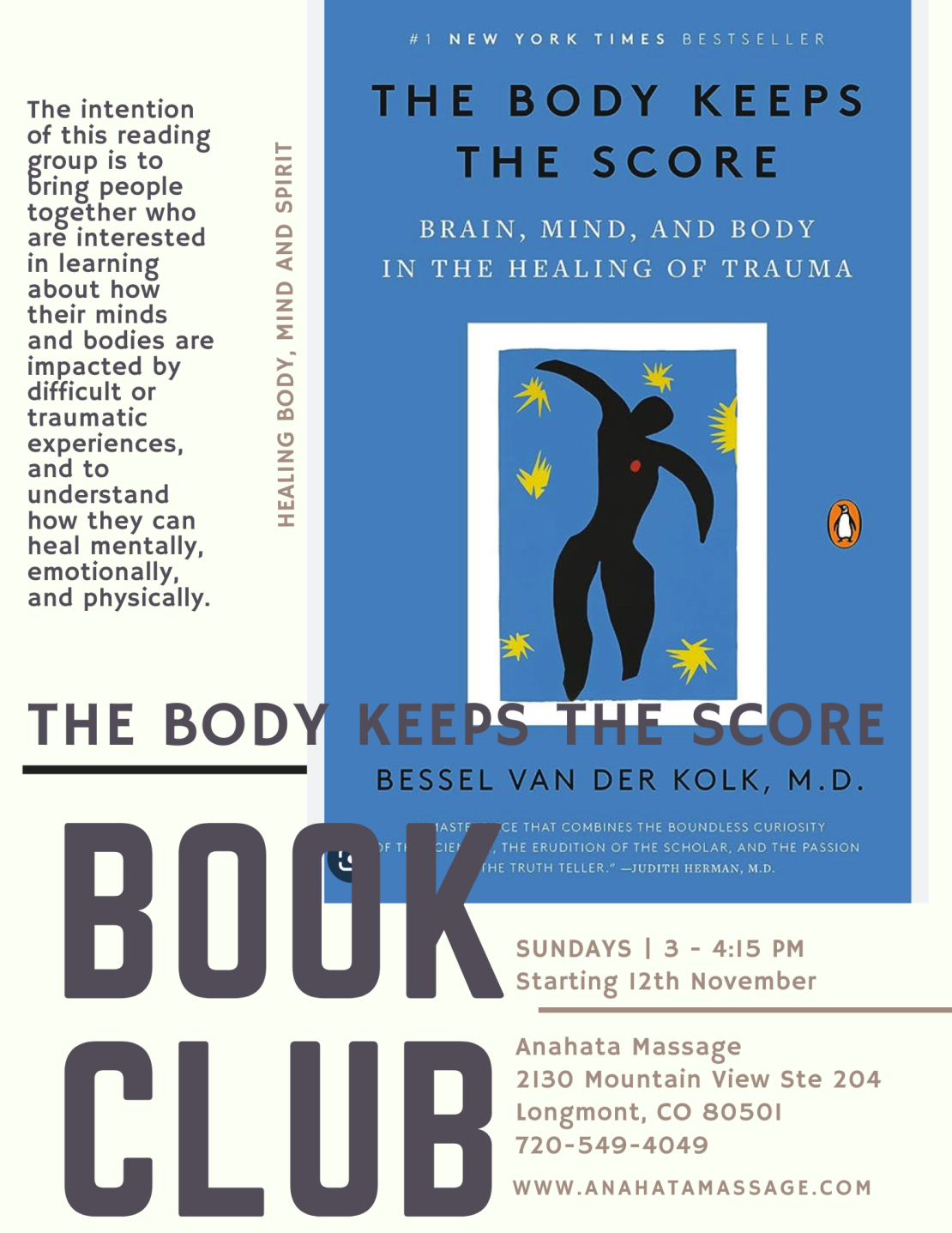 At each 75-minute meeting, we'll be discussing a different chapter from The Body Keeps the Score by Bessel van Der Kolk. Meetings are organized into 5 parts; mirroring the structure of the book:
Part I: The Rediscovery of Trauma Nov. 12 - Jan. 14 FREE - Register Now!
Part II: This is Your Brain On Trauma Feb. 11 - Apr. 14
Part III: The Minds of Children May 5 - Aug. 11
Part IV: The Imprint of Trauma Sep. 15 - Oct. 13
Part V: Paths to Recovery
Participants will get the most out of this experience if they read each chapter on their own before our monthly meetings.
Together, we'll explore the material in each chapter through group discussions and reflection. We'll be referencing a companion workbook and may invite participants to join us in guided writing or meditation activities.
All of our group work will be in service of fostering new learning, empowerment, and connection.
Click to Purchase Book & Workbook Bundle - $22 or Workbook only - $11
Books available for pickup at Anahata
Saturday 10-6, Sunday 10-4, Monday 10-6
Tuesday through Friday 8-8
Books are also available for purchase from numerous online merchants. There are several workbooks in print.
We will be utilizing the workbook published by GenieReads shown below.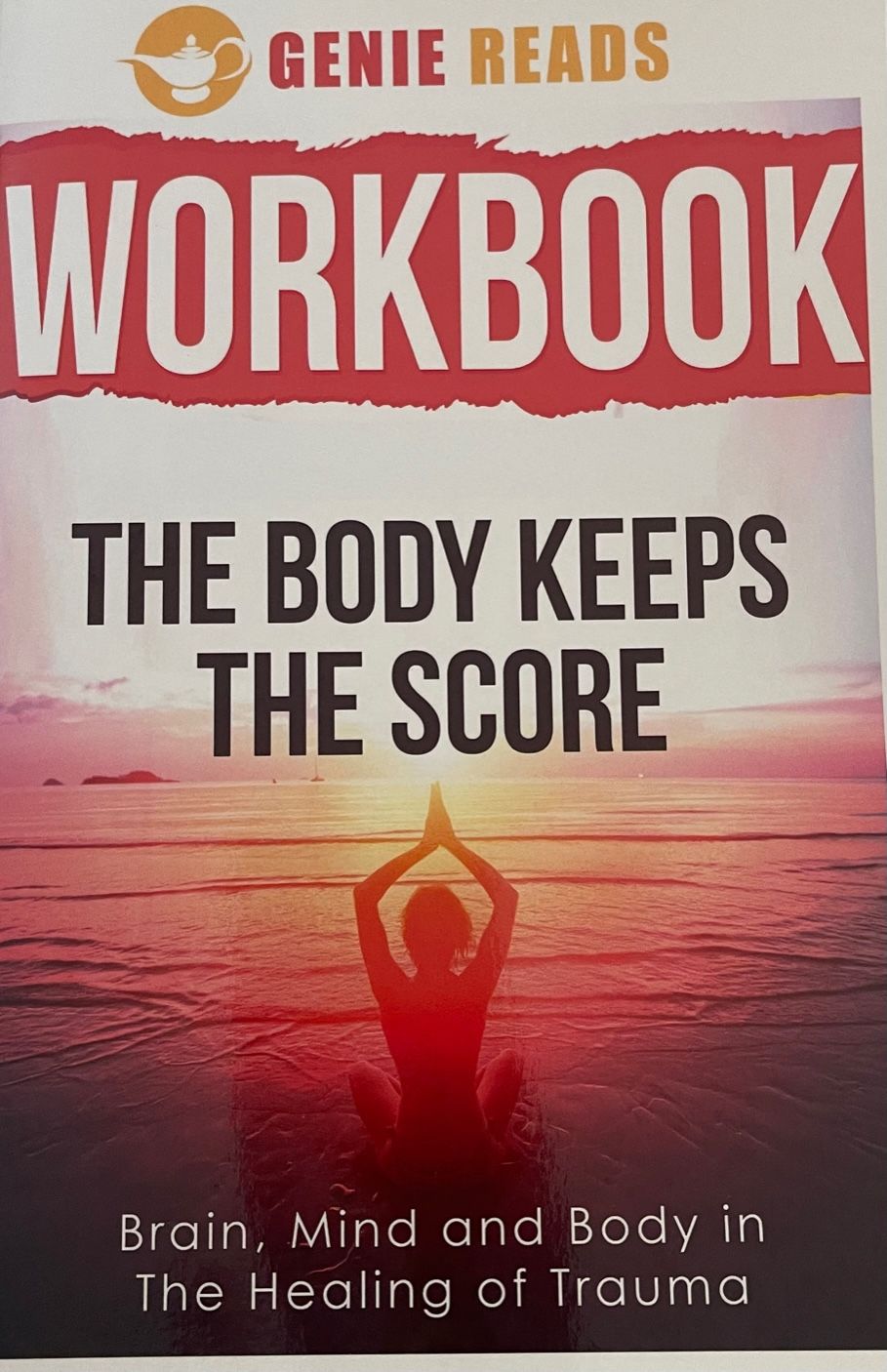 Please call Anahata at 720-549-4049 with any questions