Testimonials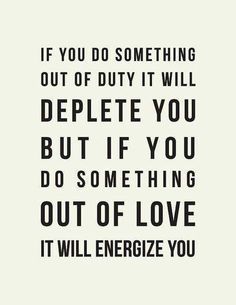 We are grateful every day for our amazing clients and feel incredibly blessed to "work" at Anahata; sharing in the intricate healing journey of the body and mind.
I had the good fortune of coming across Anahata on a whim, as I was searching for a new massage therapist. Jennifer is clearly dedicated to cleanliness and keeping customers safe during these unprecedented times, I was impressed. She gave an incredible massage and was willing to spend some extra time working on problem areas. She was very thorough and had very good pressure. In addition, she was a lovely person and has very good energy and attitude. It was a lovely experience, what a treat. I will be back! - Brianna S
Jennifer is AMAZING! One of the best massages I've ever had (and I've had a lot)! You can tell she puts her heart into her work…like a form of art. Relaxing and stress relieving while also working out the knots and tension. Peaceful, welcoming environment…truly an awesome experience. So thankful to have found Jennifer and Anahata! - Christie C
I highly recommend Anahata! My boyfriend and I had Swedish massages with Jennifer this weekend. We agree it was one of the best massages ever (and we have had many massages). I love the space. It is very calming and comforting, but I think the best part was that Jennifer didn't go through a general routine motion. You can tell she is present and working on the areas that really need attention. We're both feeling less tense and stressed, and more relaxed. - Maggie
Having lived in Asia for 3 years, I've had a lot of massages. However, I can honestly say that the deep tissue massage was one of the BEST I've ever received. Not only is the environment professional and relaxing, but the massage is A+ quality. In fact, I nearly fell asleep during the deep tissue, despite leaving fully relaxed and feeling GREAT. Highly recommend, and we will be back! - Mandy F.
Jennifer is amazing! I had a 75 minutes Swedish massage, every minute was worthy. Excellent job and excellent price. - Barbara G.
Love entering this place, very calming, great communication about what to expect. Enjoyed my deep tissue massage and therapist's techniques. I'd highly recommend this place. - Anatalia N.
Just had a great massage! I feel like a new person. Clean, professional, excellent therapist, calming environment. I highly recommend! - Brenda I.
Loved the feeling of your facility, very clean and has a very comforting aura. To top it off, the massage without a doubt (seriously) the best massage I've gotten thus far. I will make the drive to you from Denver time and time again, it's worth it. Truly, Thank you. - Josh B.
One of the better massages I've had! The space was so nice and inviting. I will definitely be in again! :) - Neida G.
That was really good, Jennifer! Thank you. - Bruce D.
I got the cranial sacral massage. It was really incredible and had me in such a rested and realigned state by the end. Really quite an experience, would certainly recommend trying this if you have the chance. - David G.
Definitely Exceeded My Expectations On A Deep Tissue Massage. I'm A First Time Client At Anahata Massage So Everything Was Great. Jennifer G. Really Did Her Best. Im Very Happy With How I Finally Feel Good Again & Can Move My Neck Around Without All The Tension I Had!