Partner Practitioners
Jill Williams, M.Ac. Dipl.Ac (She/Her/Hers) ~ Five Element Acupuncture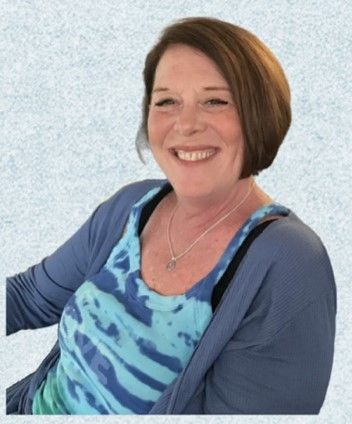 About Jill –In 1995 I became very stressed out in my corporate job. At 40 I ended up in cardiac intensive care. However, it wasn't my heart, it was just stress. I knew I needed a change after 10 days in the hospital and a Heart Catheterization that gave no answers. I always wanted to connect on a deeper level with people but had no idea what the modality would be. I started getting Worsley Five Element Acupuncture in 1996. Within 6 months, my life had changed and I healed so much I felt a deep calling to this system of medicine. I had the opportunity to study with J.R. Worsley from 1998 until his death in 2003. I have had the opportunity to practice this medicine since I was a supervised intern in 1997 and have watched many heal in their Body, Mind and Spirit. It is the most rewarding part of being a practitioner. Jill sees patients at Anahata every Thursday. Call Jill to Schedule Your First Appointment - (720) 276-4156
---
Tawney Pierce, (She/Her/Hers) Marconics Advanced Teacher, Advanced Marconic Energy Practitioner, Ascension Coach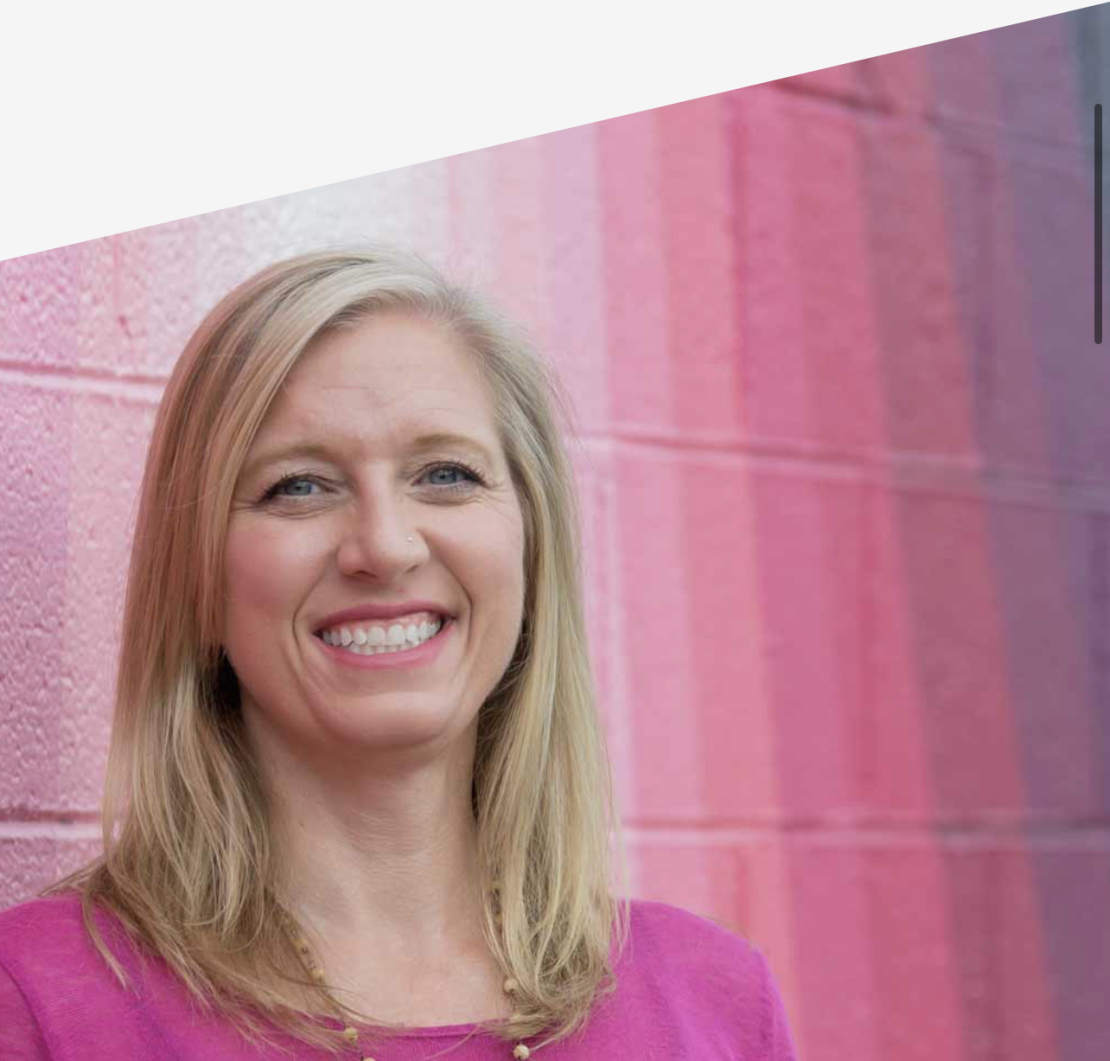 Ready to upgrade your energy? Full-spectrum Ascension Energy is the 'Evolution of Energy Healing!' A Marconic Energy Session raises your vibration high above the fear frequencies of the Third Dimension, allowing you to experience increased peace and balance in your physical, emotional and mental bodies.
I am a soul having a human experience just like you! A highly intuitive empath, I excel at helping my clients find clarity in the chaos. I am often told my methods are "magic" as my clients make rapid and profound shifts. My long-term coaching and energy clients achieve life-changing results when they commit to doing the deep work over time. I'm a Level IV Marconic Energy Practitioner, Marconics Advanced Teacher and a Certified Life Coach. I work with clients remotely or at my office in Longmont, Colorado. I'm also a Lightworker with a fondness for dark chocolate. Let's chat about it! Book with Tawney
---
Bre Wolta, (She/Her/Hers) ~ EFT and The Clearing Work™ Certified Practitioner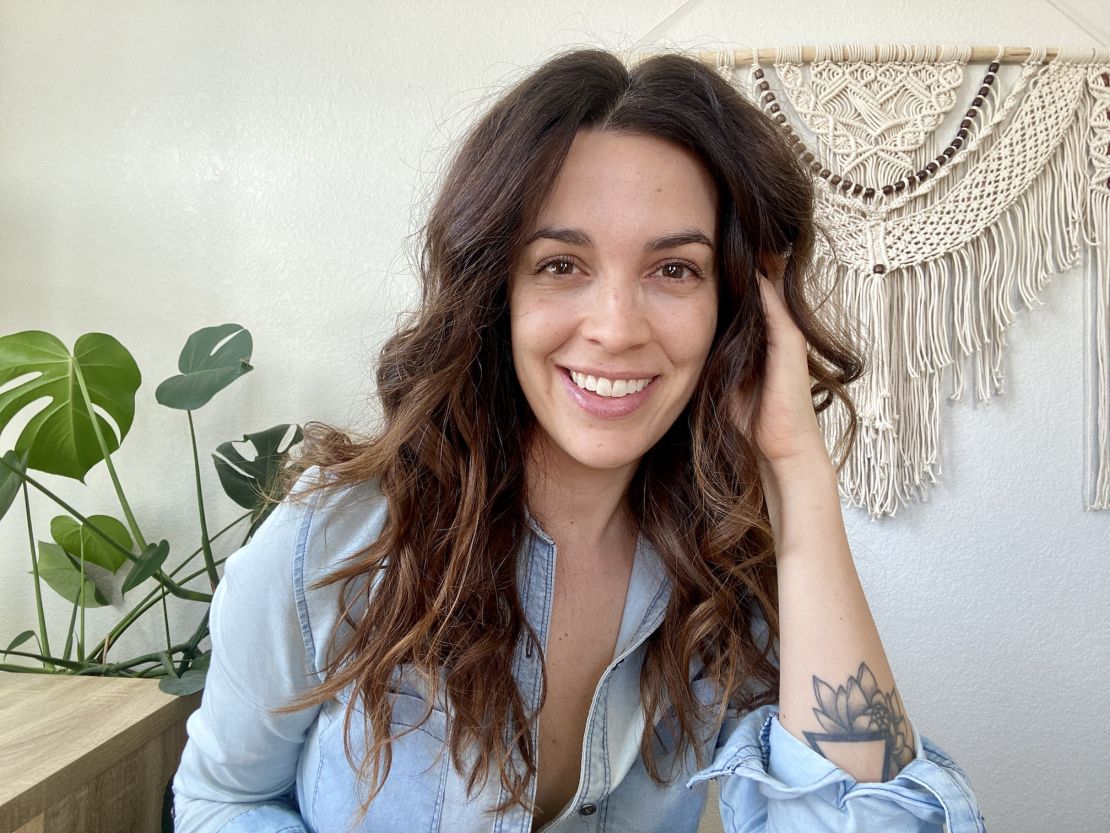 Bre is a Relationship Clarity Coach who is passionate about helping women work through confusing relationship experiences so they can become the best version of themselves and increase their capacity to attract + hold healthy love. Bre's own impactful healing journey and ability to hold safe space allows her to walk alongside clients as they do the inner work to become the confident and secure woman they want to be. As the owner of Lucid Living with Bre, she offers signature group coaching containers and a variety of healing spaces. It is her life's work, and deep honor, to help women to wake up to their life and consciously move outside of their default patterning so that they can reconnect to and nurture the most important relationship of all: the one they have with themselves. Bre works with clients remotely and periodically offers small group ceremonies at Anahata. Book with Bre
---
Ryan Pack, (He/Him/His) ~ LMT, Rolf Work/ Structural Integration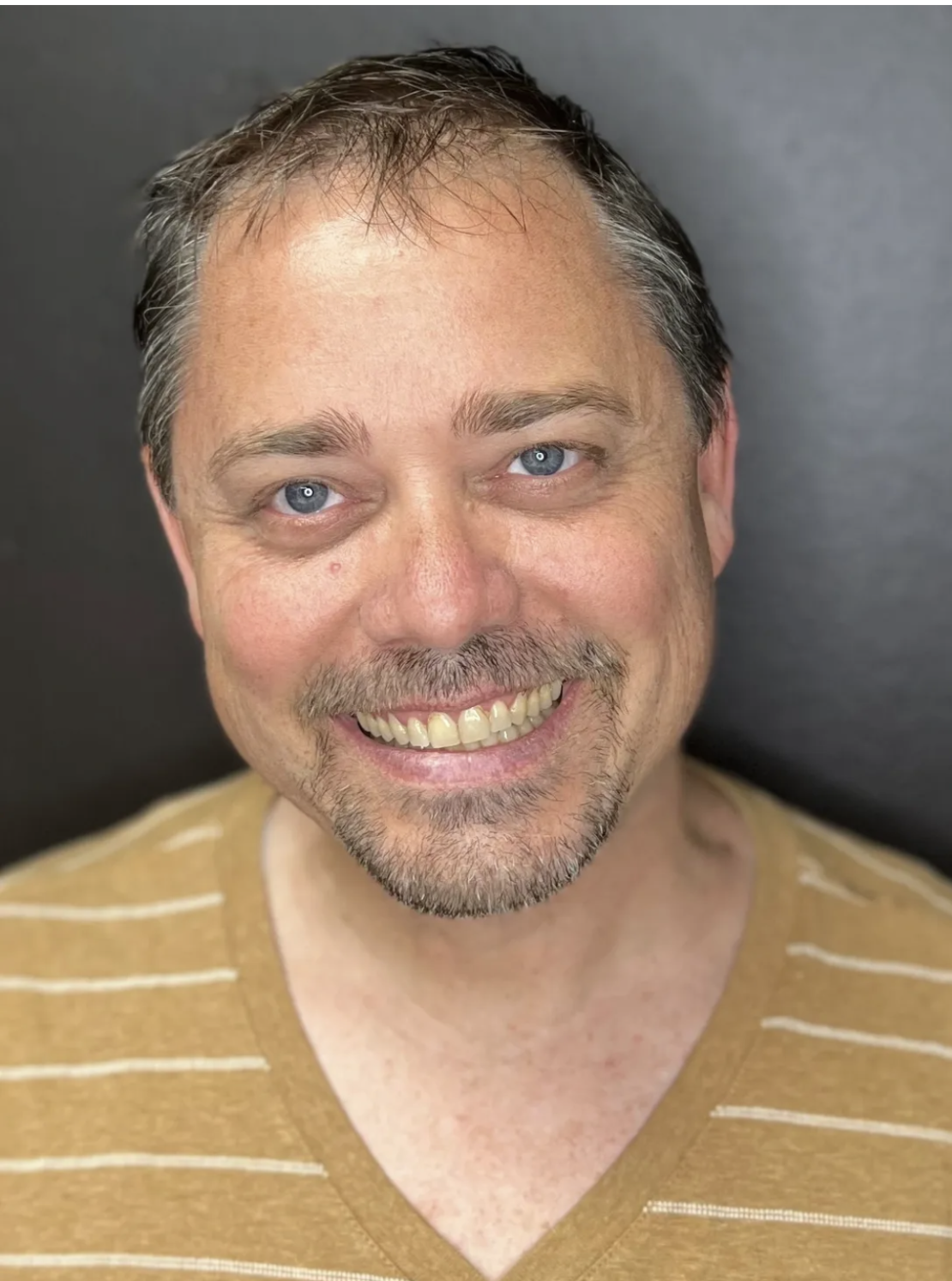 In 2001 Ryan met a certified Rolf practitioner and decided to gift Rolf a try. All other forms of therapy had provided minimal relief from the long-lasting effects of serious accidents he sustained in 1994. Rolf work presented life changing effects. After completing his first ten series, the chronic headache he had been dealing with for seven years had completely disappeared! It was then that Ryan knew he was destined to be a Rolf practitioner. Ryan has been practicing the Rolf method of Structural Integration since 2011. He went to school at the Guild of Structural Integration in Boulder, CO.
Rolf Work exposes habitual holding patterns in the body and encourages positive structural alignment. Rolf work focuses on connective tissue known as the Myofascial System AKA Fascia (this is the thin white material you might see encasing chicken meat). Fascia can be found around bones, organs and muscles - binding bone and tissues "connective Tissue". We often talk about our tight muscles but rarely consider that connective tissue also holds tension. By reducing the tension in the fascia it allows muscles, bones and other tissues to move more freely and consequently more efficiently! Different areas of the body are individually targeted in a succession of treatments allowing the body to essentially unwind and align. When the body is in better alignment and posture is in better form the body moves with more ease and efficiency, the bone and tissues experience less pressure and impingement and should be slower to build tension - in turn the body should experience less fatigue and pain. While Ryan is not located at Anahata, we regularly recommend his expertise as a Rolf Worker and his office is right here in Longmont off 17th and Gay street. Book with Ryan
---
Madison Cheshire, (She/Her/Hers) ~ LMT, Wildflower Midwifery & Healing Arts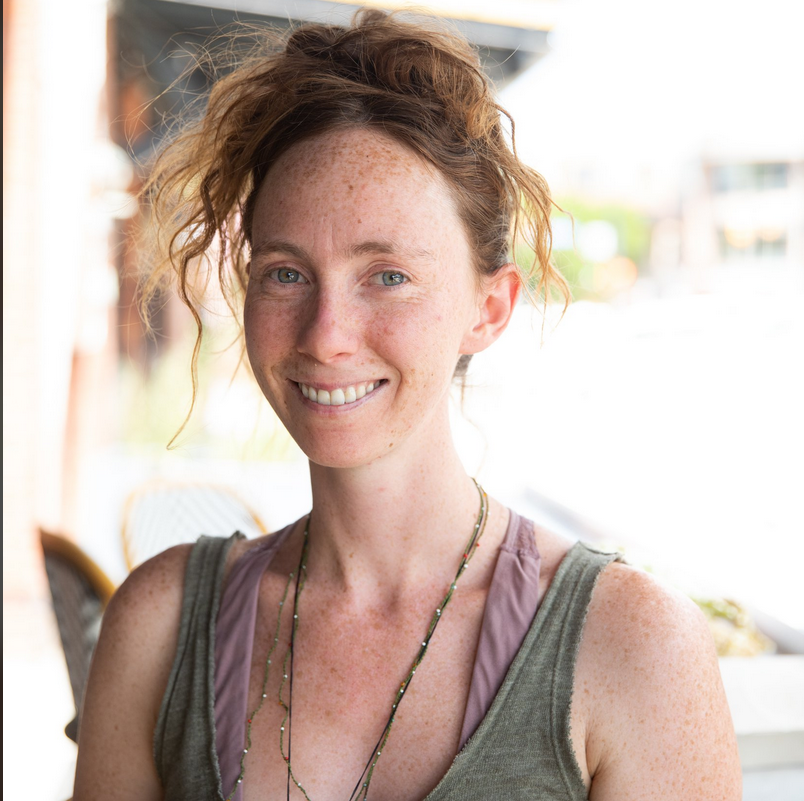 Madison is a home birth Midwife, Massage Therapist, Placenta Alchemist, and Tarot Reader who rejoices in holding space for transformation and initiation. In birth, healing, and Tarot Madison aligns her offerings with Sovereignty, Empowerment, Healing, and Beauty for all.
Tarot is an Enchanted Living Map that opens a channel to connect with our Spiritual Guides. Each reading is designed to support you in finding your unique Key to unlock your healing, intuition, and purpose. We are alive in exceptional times and we each carry meaningful medicine for the world within us. As your guide, Madison engages the magic and mystery of Tarot to find clarity, insight, and a spirit of triumph in each reading. We each enter the world with a Divine purpose, a unique blueprint for the highest unfolding of our lives, and the guidance of a heart-centered and grounded reader can facilitate our growth into who we came here to be. Come with curiosity, a sense of adventure, and open ears to listen deep for the guidance of your own future-becoming. Each session has a sprinkle of Tarot numerology and astrology woven in! Book with Madison
---
Dr. Doug Brisson, (He/Him/His) ~ Doctor of Chiropractic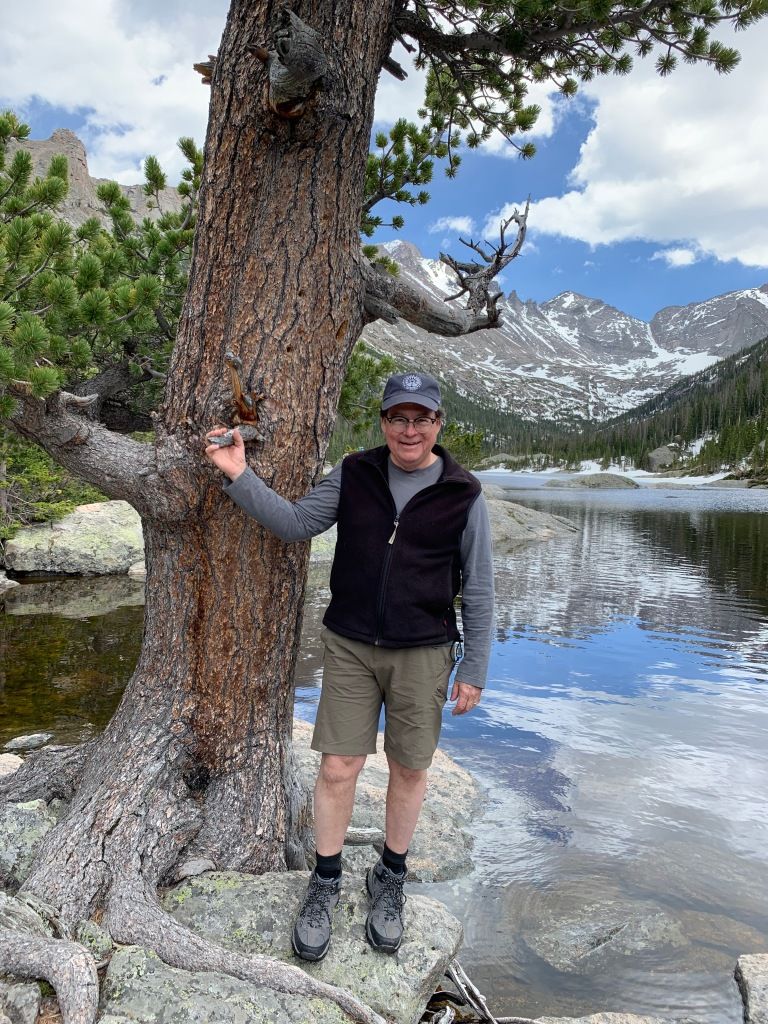 I have been a Chiropractor since 1984. I graduated from the University of Western States, College of Chiropractic in Portland, Oregon. UWS was always and still is a medically integrative program which helped lay the foundation for the wholistic practice I have created. Since starting my chiropractic practice I have also become certified in Cranio-Sacral therapy, Acupuncture, Applied Kinesiology, Board Certified Chiropractic Neurologist, Soft Tissue Mobilization, and I have attended hundreds of hours in Functional Medicine training, many of them with the founder Dr. Jeffery Bland Ph.D.
My personal health issues have also led me to explore deeper into natural healing. I have had digestive as well as weight problems. Thanks to Dr. Jeffrey Bland, Ph.D., the godfather of Functional Medicine, and nutrition companies like Metagenics, I have been able to restore my digestive function and continue to support my own health journey. Dr. Brisson's practice is located at Anahata but he is not currently accepting new patients. Contact Dr. Brisson